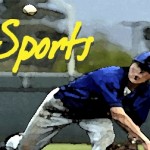 The Miami Dolphins traded up to the number 3 overall pick in the NFL draft to select outside linebacker Dion Jordan of Oregon.  One of Jordan's teammates was also taken in the first round… guard Kyle Long went with the 20th overall pick to the Chicago Bears.
Rounds two and three of the draft are set for today in New York City… the final four rounds will be tomorrow.
On the schedule today…
Siuslaw Viking baseball will be on the home diamond at Jiggs Dodson Field for a Far West Double header against Sutherlin at three… both games will air on Coast Radio Sports beginning at 2:45.
Viking Softball will be in Sutherlin for two games against the Bulldogs.
Pac-12 baseball will feature number 7 ranked Oregon State at home against the USC Trojans for the first of three games tonight.  Number 21 Stanford will be at PK Park in Eugene for the first of three against 13th ranked Oregon.
Central Coast Invitational Features 12 top programs
Field events at Hans Peterson Field underway at four this afternoon in the Central Coast Invitational.  Running events get off at five… Siuslaw Track and Field coach Chris Johnson says the facility, on 27th street behind the middle school, is a great venue for watching a meet.
Chris Johson – "We, we put this facility together that was kind of… the idea was to be able to sit in the stands and be able to take in everything.  We have everything in the infield, we have performance indicators so after throws and jumps, you know, and trials, people will be able to see what the marks are."
Athletes from a dozen schools of all sizes… from small to large… will compete with the final events expected to run under the lights.  Full concessions, including barbecue, will be offered… admission is only $5 for adults.