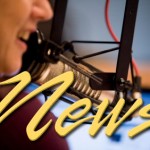 25 April 2013
Oregon House Scales Back Democrat Tax Plan
It was a day of wins and one huge loss yesterday for members of the democrat caucus in Salem.
A tax plan brought by Democrats "flopped" on the House floor after party leaders initially thought they had enough support to pass it.
Instead of raising taxes on corporations and wealthy individuals, the House approved a measure that only seeks to tax corporate revenue held in off-shore accounts.
The scaled back bill is estimated to raise less than 7-percent of the $275-million in additional revenue House Democrats say they need to balance the state budget and increase funding for schools.
Democrats had hoped to phase out tax deductions for the highest-earning taxpayers and increase the minimum tax for some companies.
In a separate vote a bill cutting pension benefits for retired government workers was approved…. on party lines 33-to-27.  Leaders of the Republican minority say the bill did not go far enough.
It will however, go just far enough to reach the Governor's desk where he says he will sign it.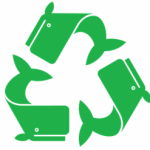 Green Fair Gearing Up
Being environmentally sensitive… or "green" if you will… conjures up images of compost piles, reusable grocery sacks and electric vehicles.
In reality "Green" means something different to just about everyone.
Organizers of the fourth annual Florence Green Fair at the Events Center this weekend are hoping visitors come away with at least one idea they can use to soften their impact on the earth.
Jenna Bartlett is the show director.  She's offering an incentive to people who show up early.
Jenna Bartlett – "They will get a canvas or compostable bag, given to us by Oregon Pacific Bank.  And they will also receive a three-pack of the energy star lights.  And then an updated Florence Recycle Guide that's just for our community here on where they can recycle things."
The show offers tips on how to become more environmentally friendly.   There is also a chance to save the three dollar entry fee simply by bringing leftover nursery containers… you know, the ones that your flowers and plants come in.  They'll be recycled and you'll get a free pass to the show.
Doors are open ten to four Saturday.
Electric Car Charging Stations on the Rise
Oregon transportation officials have been quietly working for the past four years to increase the number of electric car charging stations around the state.
The number is now up to about 40… and that will grow a week from today with Three Rivers Casino and Hotel activate two charging stations.
They will join another pair of stations at Driftwood Shores… also a destination resort that relies on auto traffic.
Casino General Manager Mike Rose said once they discovered how fast the electric car market was growing they decided to begin working with the Oregon Department of Transportation.
Funding is provide primarily through a federal program that has set aside nearly $2-billion nationwide to proved amenities for electric cars.