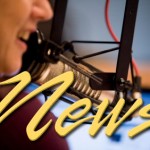 2 April 2013
Senator Calls for Tax Code Updates
The income tax filing deadline is just two weeks away.  Americans are spending billions of dollars and hours filling out IRS forms.
Ron Wyden – "What so many Oregonians are going through, it's really bureaucratic water torture."
Oregon Senator Ron Wyden says it's time to simplify the federal tax code.  He says it has become far too complex and is having a negative effect on small businesses.  He would like to see an approach similar to one taken in California where taxpayers get a pre-filled and simplified tax form with information that is already on file like wage information on a W-2 or subcontractor payments on a 1099.
Ron Wyden – "Your return could be a matter of 20-25 minutes if you went that route.  There's going to be a lot of lobbying against EZ File.  There is big money to be made in keeping the tax system complicated.  You know, we're talking about billions of dollars of revenue in terms of preparation."
Wyden has teamed up with Republican Senator Dan Coats of Indiana in proposing a "clean-out" of the U.S. Tax Code that would make filing returns simpler and quicker for most Americans.
Swimmer arrested
A Lane County woman wanted for a probation violation who escaped from sheriff's deputies last month by jumping in the Siuslaw River is back in custody.  31-year old Tasha Marie Gustina was arrested last night in Eugene.
Gustina was convicted of meth possession and eluding police two years ago.  Deputies were trying to take her into custody March 21st for violating probation. She jumped in the river near Stage-Coach road east of Mapleton.
Deputies brought in a water rescue team and found no sign of her but later learned that she had escaped and was still at large.
Peace Harbor Earns National Recognition
Oregon's "Top Performing Hospital" for minimizing hospital acquired infections, taking better care of its patients and giving them better instructions on release was also recognized recently by a national organization for the same traits.
Peace Harbor Hospital was named a "top performer" in several practices last fall by the Oregon Rural Healthcare Quality Network… the only Oregon facility to qualify in four different clinical measures.
Last month the National Rural Health Resource Center, the nation's leading technical assistance and knowledge center in rural health, listed Peace Harbor as one of the top rural hospitals in the nation for demonstrating excellence and innovation in the area of quality.