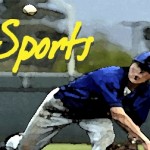 Let's look at college baseball…
Number two ranked Oregon State committed five errors in a series opening 7-4 loss to the Toreros last night in San Diego.  Kevin Keyes hit his first home run of the season… a fourth inning solo shot to right field to give the Beavs an early lead that didn't stand up.  The three game series continues today and tomorrow.
In Eugene, Ryon Healy lined a two-run homer over the left field wall in the bottom of the tenth inning to lift #12 Oregon to a 5-3 Pac-12 win over Washington.  That three game series wraps up tomorrow afternoon at PK Park.
At the NCAA Basketball Tournament…
The Oregon Ducks return to the Sweet 16 for the first time in six seasons… and the fifth time ever… today in Indianapolis when they take on the Louisville Cardinals.  Airtime on Coast Radio Sports is set for 3:30 with the opening tip at 4:15.  The winner of that game advances to the "Elite Eight" and will face either Michigan State or Duke on Easter Sunday.