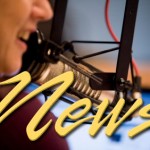 21 March 2013
Jail levy will aid all law enforcement in Lane County…
A tax measure on the May 21st ballot will provide up to $15-million a year for public safety over a five year period.  Lane County District Attorney Alex Gardner says he hopes voters will approve it.
Alex Gardner – "In spite of the fact that my office is not going to get a dollar of it, I always want people to understand that, this is not… this is not self-serving.  We're just trying to make the system function close to normally, at least with respect to the most violent people."
The bulk of the money will go to maintaining the capacity of the Lane County Jail at a minimum of 235 prisoners… nearly double the present amount.  While it won't be a cure-all, it will help curb crime.
Alex Gardner – "I underscore the fact that this is not funding jail capacity that is going to hold burglars and car thieves and bicycle thieves and drug thieves and, you know, that sort of thing.  But this would be enough jail capacity to manage the most violent Measure-11 offenders and that sort of thing."
A nickel of that 55-cent levy would go to youth treatment and services, the rest would fund jail operations… and jail operations only… for five years.
Commissioners Pursue Jobs
Lane County Commissioners are hoping that an offer of just under a quarter million dollars in cash will help attract an employer that could add as much as $8.5-million in annual payroll.
The commission approved a letter to the state's Business Development Department offering a cash payment of $1-thousand per "locally sourced full time permanent job", plus the use of "dedicated business advocate" for the unnamed business that is considering establishing a facility in Lane County.
West Lane Commissioner Jay Bozievich said neither he nor the other commissioners were told the name of the company, nor could they talk about specific details of the operation.
But, they were told the company is considering one of four Oregon locations and possibly one in Washington State.  They'll create up to 230 jobs that will meet or exceed the County's average wage of $37-thousand per year.
Commissioners approved the offer on a 4-1 vote with South Eugene Commissioner Peter Sorenson in opposition with no explanation.
Rhody Court Selected
Two Mapleton High School seniors and one from Siuslaw will represent the community as Rhododendron Royalty in May.  Jade Herbert from Siuslaw, along with Taysie Savage and Courtney Rodet from Mapleton will make up the 106th Rhododendron Festival Senior Court during the May 17th, 18th and 19th festival and parade.
They'll be joined by five junior princesses who are yet to be selected.  The junior court is open to girls in grades one-through-five at Siuslaw and Mapleton Elementary schools… online applications to be considered for selection are available at the chamber's website.
Whale Watching
A favorite activity of many during the annual spring break is watching the northward migration of the Gray Whale.  Oregon Parks and Recreation trains volunteers who will stand by several locations up and down the Oregon Coast between March 23rd and 30th.
The Cape Perpetual Visitor Center gets in on the action.  In addition to the Whale Watching Spoken Here volunteers, the center will also host Interpretive Naturalist Michael Noack.  Noack has been active in training whale volunteers and will be on hand for regular presentations at the center through the week.