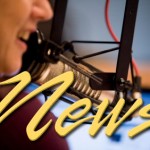 15 March 2013
New School Boss Serious About Saving Jobs
Wednesday's school board meeting was a mixture of highs and lows.  On the low end, news that budget constraints could cost as many as eight positions at area schools next year.  On the high end:  approval of a contract for the district's new superintendent, Shawn Wiencek.  She won't officially be on the job until this summer, but is already getting involved.  One way:  by asking for a lower salary than expected.
Shawn Wiencek – "I took a little bit less of a salary because I knew that the district was going to be facing some financial decisions and I wanted to be able to contribute to that.  I'm certainly going to do what I can to preserve jobs."
Wiencek, a former Montana school administrator, will make $75,000 a year at Siuslaw.  That's considerably less than administrators at other similarly sized districts.  She and her husband, Jeff Kelly, moved to Lane County last year when he became the evening weather anchor for KMTR TV.
Shawn Wiencek – "Even in the interview I had told the board that we loved Florence so much that we were going to move there regardless of whether I had the job or not.  So we were already over there looking at properties and perusing areas that we would like to live."
The couple has three high school age children.  Wiencek will assume the position July 1st in replacement of Jeff Davis who is retiring after four years in Florence.
Misplaced Protest
City officials were left scratching their heads earlier this week after a flurry of emails and letters arrived asking them to deny a permit application for a new non-commercial radio station in Florence.  City Recorder Kelli Weese said "design review" approval for the studio of KXCR on 9th street has already been granted… that came last month and there was no testimony at all from either supporters or opponents.
She added that the protests…all of which appeared to be based on the same form letter… were in opposition to a perceived radiation hazard posed by the station's link from the studio to the main transmitter on top of Glenada Hill.
Reese says that's regulated by the Federal Communications Commission.
Chris Murray agrees… and adds that the concerns are misplaced.  He is a board member for West Lane Translator Association and an engineer working on the development of KXCR.
Chris Murray – "Let's take a flashlight.  A little bitty mag-light flashlight.  Climb up a tower, or the roof of a house, say 20 feet, and turn on that flashlight and point it toward Glenada Hill.  Ok?  That is a radiation device behind a parabolic mirror."
Even if the radio waves from the uplink weren't directed over the top of any surrounding properties, Murray says it would no negative impacts because it's only seven watts.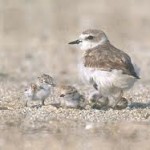 Plover Protections
Nesting protections for a threatened shore bird go in place up and down the Oregon Coast today.  Coastal populations of the Western Snowy Plover have been under federal protection for two decades.
Since then, populations have increased dramatically.  The birds nest in dry sand areas above the high tide line and are sensitive to pressure from natural predators as well as humans.  Nesting sites at Baker Beach near Sutton Creek as well as the Siltcoos, Tahkenitch and Tenmile Estuaries will be roped off beginning today.  Three other south coast locations will be set aside as well, allowing space for nests and the rearing of young.
Wildlife biologists say there are several threats to the birds survival, many of which stem from the loss of habitat due to European beachgrass.
Protections remain in place until September 15th.
Pow Wow
There will be two grand entries tomorrow… both featuring dancers and drummers… at the 20th annual Florence Pow Wow hosted by the Native American Education Programs at Siuslaw and Reedsport Schools.  The Pow Wow will be at Siuslaw Middle School on Oak Street in Florence with the first entry at one pm… the second at six.  Native American arts and crafts will be featured along with an 'open drum'.  A pot luck is set for 4:30.