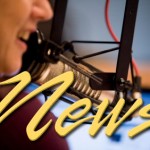 8 March 2013
Tsunami Maps Rolled Out Tomorrow
Central Coast Residents will get a chance to hear directly from Oregon's premier "rock" star tomorrow.  Dr. George Priest is a geologist with the Oregon Department of Geology and Mineral Industries.
Joan Edwards – "He is the State of Oregon's expert.  And everybody defers to his thinking and his descriptions of things and his trying to put it into human terms what it will mean when there is the subduction zone earthquake and the subsequent tsunami."
Joan Edwards is a community educator working on behalf of the West Lane Emergency Operations Group.  Dr. Priest, she says, is one of the driving forces behind the recently released Tsunami Inundation and Evacuation maps for the entire Oregon Coast.  The local versions of those maps will be presented during two separate two-hour sessions tomorrow at Siuslaw Valley Fire and Rescue.
The first is at 9:30, the other runs from one to three PM.  Space is limited… preregistration can be requested by calling the fire station today.
North Bend control tower facing closure
Five small airports in Oregon, including the South Coast Regional Airport in North Bend, are on the Federal Aviation Administration list for potential control tower closings.  The FAA is faced with making $600-million in spending reductions under the automatic budget cuts known as sequestration.
The five Oregon airports are among the 238 under consideration nationwide because they have low traffic volumes, towers operated by contractors, or both.
A decision on the first 170 closures is expected by March 18th.
In addition to North Bend, towers at Klamath Falls, Pendleton, Salem and Troutdale are being considered.
The airports will remain open, but pilots would be responsible for their own safety by talking to each other.
Federal charges possible in Post Office burglary
Federal mail theft charges are now being pursued against a man who allegedly broke into several post office boxes in Florence last month.  35-year old Josh Penrod was arrested in the early morning hours of February 16th. After a Florence police officer encountered him in the lobby of the Post Office at 2:30 AM.  The officer also discovered several post office boxes that had been broken into.  Penrod was arrested on several charges including drug possession, burglary and 41 counts of mail theft.  Florence police Lieutenant John Pitcher says the federal Postal Inspector has picked up the case.
Spring forward, check your smoke detector
Mark Wallace admits that changing technology may make the old slogan of "Change your clock, change your battery" out of date.  But, says the Oregon State Fire Marshall, with the change to Daylight Savings Time this weekend it is still a good idea to test your smoke detectors and, if you have an older style, change the batteries.
Many ionization-only smoke alarms that are solely battery powered come equipped with a ten-year battery.  But many residences still have alarms that use a standard 9-volt battery.
Checking your smoke alarms, says Wallace, is the "single most important step you can take to increase your family's safety" in the event of a fire.
Early detection and warning are critical to safety and increase survival in the event of a fire.