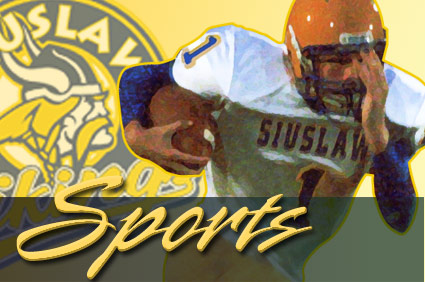 Two Siuslaw Wrestlers are on the mats today in Portland in the OSAA 4A State Tournament at Memorial Coliseum.  Far West Champions Ryan Connor…at 285 pounds; and Hayden Miles at 152.  Connor is seeded number four out of 16 competitors… Miles is unseeded. The tournament runs through tomorrow.
Number 23 Oregon shares the top of the Pac-12 Conference with Arizona after falling to Cal last night in the final seconds in Eugene.  Oregon led by three with just over two minutes remaining when the Bears tied it on a three point play.  Both teams remained scoreless until Cal's Justin Cobb sank the winning basket with seven-tenths of a second remaining for the 48 – 46 victory.
Stanford pulled away down the stretch in Corvallis for an 82-72 win over the Oregon State Beavers.  The Beavers led by one at the half.  Roberto Nelson had 28 for Oregon State.