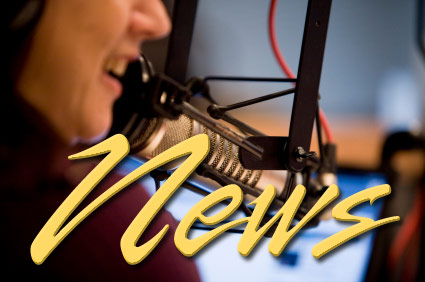 November 29, 2012
Rain or Shine… interpretive ground breaking set…
City officials, representatives of the Oregon Department of Transportation and residents gathered at the river this morning to break ground on the Siuslaw Interpretive Center, a "low impact" site that will provide visitors with information about the 76-year old Siuslaw River Bridge and the surrounding area.  City manager Jacque Betz has worked on the project, in various capacities for a long while now.
Jacque Betz – "I have to say that I've been here 13 ½ years and this project is just about 12 years in the making.  You can only look at it on paper for so long so we're very excited to actually be down there for the ground breaking and see this project start to come to fruition."
The interpretive site will also highlight the ecological value of the Siuslaw Estuary.  It will do that, in part, with a small-scale demonstration project that will actually treat stormwater runoff from nearby streets naturally before routing it into the river.  Actual construction of the site will begin early next year and is expected to be completed in the spring.
More Rain on the Way
In the 24-hour period that ended earlier this morning about a half inch of rain fell over Florence; most of that between midnight and five.
More rain is expected today and overnight as the second in a series of Pacific Storms comes ashore.  The storm forecast for yesterday actually took a southern track, dumping as much as ten inches of rain over areas of Northern California.  Forecasters say as much as an inch of rain could fall in Florence today with up to another three-quarters overnight.
Beach Safety
Stormy weather highlights the need for beach safety, say Oregon State Parks officials.  High tides, heavy rains and windy conditions can increase risks.  This time of year can bring greater numbers and larger pieces of driftwood.  Beach Safety Coordinator Robert Smith says it's never safe to turn your back on the ocean, but this time of year it's increasingly dangerous.  He urges beach visitors to stay alert, maintain a safe distance from the waves and always respect the power of the ocean.
Committee Vacancies
Even though the city council election has been settled with the final count of write-in votes, there are still plenty of chances for Florence residents to get involved.  Applications are being accepted for as many as 14 different spots on city boards and commissions including the budget; audit, events center and Environmental Management Advisory Committee.  There is one upcoming open spot on the urban renewal agency board and two upcoming open positions on the planning commission.   Applications can be downloaded from the city's website or picked up over the counter at City Hall.  The deadline to apply is December 31st.