November 27, 2012
Strong Winds and Heavy Rains on the Horizon
Another series of increasingly strong Pacific weather systems are expected to have an impact on the Oregon coast as early as tomorrow.
Forecasters with the National Weather Service are saying strong winds along the beach could reach 50 miles an hour by Wednesday afternoon.  That same storm system is expected to bring plenty of rain in the early morning hours, but the heaviest rain will begin arriving by Thursday.  That storm system could also be packing winds of up to 65 miles an hour along the beach; more than 50 miles an hour in coastal communities.
If you're headed inland, expect strong weather there as well.  Winds of up to 35 miles an hour are possible in the Willamette Valley by Thursday.  Up to 40 to 45 mile an hour winds are possible along with heavy snows in the Cascades.
Commercial Building Permit Application Prompts Optimism
A design review application before the Florence Planning Commission tonight has officials feeling optimistic.  Florence City Manager Jacque Betz said it's been a while since the city has handled a permit application for a commercial building.  Betz is hoping this evening's hearing is signaling a bit of a turn around economically.
Jacque Betz – "I think it could be the start.  And what's really nice is this is going to be a highly visible project right off Highway 101.  It's a mixed use building with four apartments and one retail office space."
Stecher Buss is applying for permission to put up the new building on 19th street just behind another similar structure he owns.  The hearing is set for seven pm at City Hall.
Christmas Tree Permits
It's an annual tradition for some; heading out into the Siuslaw National Forest in search of just the right Christmas tree.  If that's your tradition you'll have to add a few miles to the trip this year.  With the closure of the Siuslaw National Forest office in Florence recently, that means the nearest Christmas Tree permits are only available now in four locations.  The Hebo Ranger Distric on the north coast; Siuslaw National Forest headquarters in Corvallis; the Central Coast Ranger District office in Waldport… or the closest location… the Oregon Dunes National Recreation Visitor Center in Reedsport.  Permits are five dollars and allow the holder to cut one tree, less than 12-feet, for personal use.
Thanksgiving Statistics
Two people reportedly died on Oregon Highways over the four day Thanksgiving holiday… that's down from three in each of the last two years and less than half the average number of deaths recorded since 1970.  Oregon State Troopers also made fewer arrests for driving under the influence of intoxicants.  This year there were 47 DUIIs recorded, compared to 72 last year.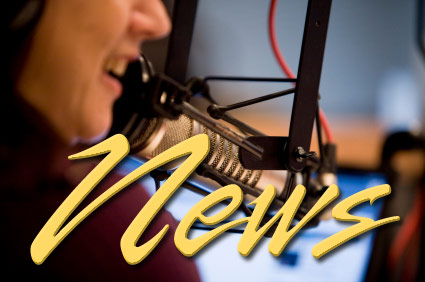 Local News