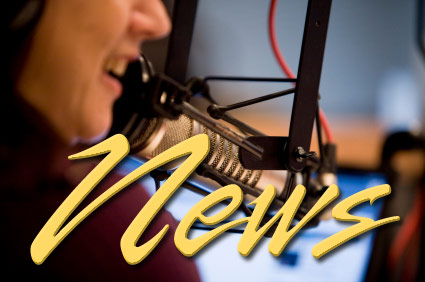 November 14, 2012
Shrinking Dunes Concern Riders…
A group of off-road enthusiasts are becoming increasingly frustrated with management efforts of the U. S. Forest Service.  Barb Rowland says the creation of the Oregon Dunes National Recreation Area 40 years ago is where it all started.
Barb Rowland – "Since the government took it over in '72; and the beach grass gets planted before that, scotch broom comes in, they planted the plantations of pine trees; we have lost a lot of open dunes."
Rowland and the group Save The Riders Dunes, say the forest service has consistently imposed regulations that only serve to block access and make it difficult to enjoy their pastime. She maintains those rules also have helped foster the growth of invasive species that are threatening to cover the open sand.  They've become so frustrated they've joined with a group that in the past would have been seen as having an opposing interest.
Barb Rowland – "We are now working with an environmental group that has the same thoughts for us.  Even though they're not into motorized recreation, they're into open dunes and the forest service is not managing the ODNRA for open dunes for either motorized recreation or hiking recreation."
Recent proposed rule changes are the subject of a draft environmental impact statement.  Rowland says forest service officials say the new rules provide more access… but that's just not the case.   One example she points to is a block of 4,000 acres that officials are declaring open… but Rowland says it's not that simple.
Barb Rowland – "It's only opened up approximately, I think, I'm going to say probably 30 feet wide by maybe half a mile long; 30 feet wide by another three-tenths of a mile.  Those are the corridors.  Even though they say that it's 4,000 acres, that's not what we're able to ride on."
Forest Service officials are hosting an open house in Florence, at Siuslaw High School Saturday from ten to two to provide information about the changes and a draft environmental impact statement.  Meanwhile, Rowland and her group will be holding a rally 45 miles to the south in Coos County at the Riley Ranch access to raise awareness of their concerns.
Old Town Infrastructure Details
Work on the second phase of infrastructure improvements in Old Town Florence is just now getting under way, but Florence City Manager Jacque Betz says they're already working hard to get the word out about the third phase, set to start in February.
Jacque Betz – "We're really trying to put some education outreach to the business and property owners on Bay Street because as we start on Phase III of the
That round of construction will be on Bay Street between Nopal and Kingwood Street and promises to provide much more disruption to businesses in the area.  A public meeting this evening at City Hall begins at 5:30.  It is aimed at providing accurate information to residents and allow them to plan for possible street closures in the area.
Lost!  Be Prepared…

Search and rescue officials in Western Lane, Western Douglas and Lincoln Counties have turned out at least five times over the past two weeks in search of lost mushroom pickers.  Lane County Sheriff's deputies and the search and rescue team had three different searches going on at nearly the same time over this past weekend as they were looking for people in the Walton area, near Sutton Lake and at the Siltcoos Trail.  Sheriff's sergeant Carrie Carver says the incidents point out the need to carry at least basic survival gear, including a compass, a map, food, rain gear and warm clothes.  Carver says always tell people where you're going and when you'll return… and make sure your cell phone has a full charge.
Gas Prices Continue their fall
For the fourth week in a row the price of regular gasoline has dropped dramatically in Florence and around the state.  Locally, the average price is $3.55 a gallon… 43-cents less than the average just four weeks ago.  The Oregon average, as measured by Triple-A, is $3.60 a gallon… down ten cents in a week and 48 cents since a month ago.  Marie Dodds with Triple A says the national average is down to $3.44 this week… down two cents from last week, but 35 cents lower than last month at this time.