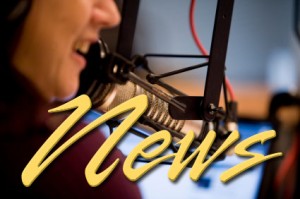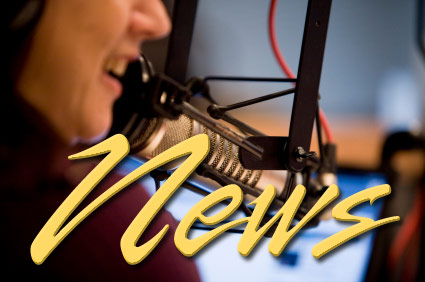 Canadian Earthquake Prompts Alaska Tsunami Warning
 A magnitude 7.7 earthquake near the Queen Charlotte Islands late Saturday prompted officials to post a tsunami warning for south east Alaska and the Pacific Coast of British Columbia.  Officials along the coast of Washington, Oregon and Northern California were notified of the situation, but no warnings were issued locally.
 The quake caused little or no damage and only small waves were reported in the vicinity.
 In the Southeast Alaska community of Craig, low lying areas were evacuated and small waves were reported, but no damage.
 Hawaiian residents were also notified of possible tsunamis; prompting closure of several beaches and evacuation of low lying areas.  Waves reportedly as high as five feet washed ashore on the beaches of Maui but a planned triathlon, including an ocean swim, went on as planned.
No waves were reported along the Oregon Coast.
 The remaining U.S. Forest Service staff in the Florence area will be working out of either Reedsport or Waldport by the end of this week.  Central Coast District Ranger Michele Jones said the expiring lease for the office space in Florence combined with employee retirements to leave a small number of employees here.
Beginning October 31st special forest product permits for things like mushrooms, firewood, foliage and Christmas trees will be available at the Oregon Dunes Recreation Area office in Reedsport as well as at the Central Coast District office in Waldport.  Recreation permits will be available at both locations as well as at the Cape Perpetua Visitor Center.
"All of these places offer convenient services within driving distances of Florence," said Jones, who added they may try to find some additional way to offer permits to people who can't make it to Waldport and Reedsport."
 Emergency responders say a properly installed child car seat could make the difference between life and death.  Western Lane Ambulance Paramedic Al Kreitz says it may look simple, but when it comes to installing a car seat there are many common mistakes.  Straps can get twisted, latches are buckled improperly, any number of things can mean the young ones in the car only appear to be safe, but are really at risk.
 That's why medics and firefighters are teaming up this Saturday to present a clinic on proper installation of safety seats from ten AM to two PM.  It will be at Western Lane Ambulance District headquarters on the campus of Peace Harbor Hospital.  Kreitz said the safety technicians are all certified by the state and can provide "one-on-one" training for parents, grandparents and guardians.
Over the past five years in the four day period surrounding Halloween there have been nearly 200 structure fires resulting in six injuries and $4.4-million in property damage in Oregon.  State Fire Marshall Mark Wallace says the combination of candles, costumes and decorations all add up to increased danger.  He suggests a simple act to reduce that danger… Use battery powered candles in your jack o'lantern.  Wallace says there are some simple steps to follow to help keep households and children safer this time of year:  make sure all costumes and masks are of a flame retardant material; avoid flowing or long costumes that may pose a trip or fire hazard;  keep all exits clear; and teach children the simple drill of "stop, drop and roll" in case their clothing should catch fire.