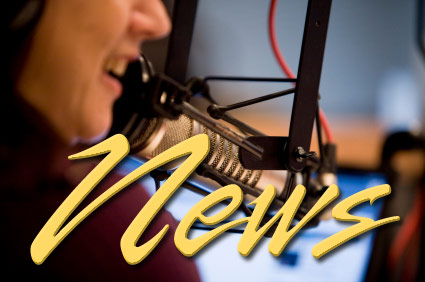 October 24, 2012
Bridge Interpretive Site Closing In on Breaking Ground
Planning for the Siuslaw River Interpretive Project goes back more than a decade, but it appears that by next spring the quarter-acre site overlooking the Siuslaw River and the Highway 101 Bridge will become a reality says Florence City Manager Jacque Betz.
Jacque Betz – "This is a 12 year project that's included federal, state and local funds.  And, we're finally gonna be able to get it started."
The project did hit a snag earlier this month.
Jacque Betz – "We opened bids and the ODOT estimate for the contract came in 9.1% over."
The bulk of the funding is coming from the Oregon Department of Transportation and the Federal Highway Department, but a larger local share will be required in order to make it "go".
Jacque Betz – "A hundred and twenty thousand so we'll be asking Urban Renewal for 60-thousand and the city to match that with the other 60."
The Florence Urban Renewal Agency is meeting this evening to consider the request.
Early Morning Fire
Firefighters were on the job at Nightingale's Fish Camp on Siltcoos Station Road at two this morning.  The blaze destroyed a storage building, but nobody was injured.  Siuslaw Valley Fire Marshall Sean Barrett said crews remained on scene for several hours to mop up and investigate the cause… no results have been released.
Jail Releases Highlight Risk of Domestic Violence
October is Domestic Violence Awareness Month and West Lane County Commissioner Jay Bozievich says says one of the early releases from the county jail last week points out how the lack of a functioning public safety system is – quote – "allowing the release of violent people" back into society.  He said one prisoner, released 166-days early, had been convicted of felony strangulation, contempt of court, assault, unlawful use of a weapon and interfering with making a police report.
He said the problem with violence is only "getting worse" and the number of early releases would be higher than what it is because the District Attorney is not filing charges in many cases due to a lack of funding and resources.
Gas Prices Dip
Gasoline prices have been on an elevator for the past several months… first there was a slow steady rise.  Then, over the past several weeks the average price has been moving up and down near what appears to be the top of the building.  They came down a few floors this past week though.  The local average price for a gallon of regular unleaded dropped by six cents this past week to $3.91.  The statewide average, as measured by Triple-A, dropped by 11-cents to $3.96; while the national average price fell 13- cents… it's now at $3.65 a gallon.