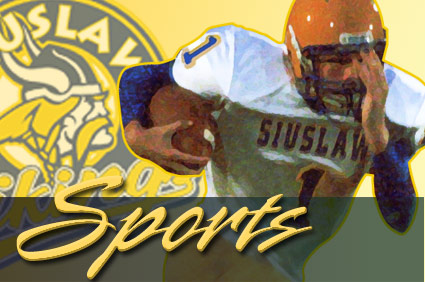 Taking a look at Coast Radio Sports…
It's all on the schedule today… prep volleyball has the Siuslaw Vikings on the road to Curry County where they'll take on the Brookings-Harbor Bruins.  Matches start an hour earlier than normal because of the long trip… that means Varsity begins at five.
The Reedsport Braves are rated number one in the OSAA 2A rankings.  They're 7-and-4 and will face the Tigers in Bandon this evening.  Mapleton will be in Blue River where they'll face the McKenzie Eagles.