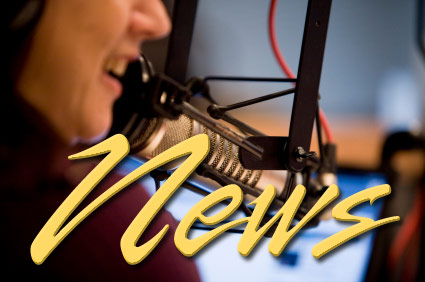 Thursday, September 27, 2012
Florence Dog Park To Open…
There's a list of ten rules that apply to visitors at Florence's new Singing Pines Dog Park.  You won't find the requirement for dogs to be on a leash on that list however.  The park, on Kingwood Street next to the Senior Center is the result of a combined effort by members of the Mormon Church, city crews and other volunteers.  The 44-thousand square foot facility is set for official opening Monday morning at ten AM.  It will be open from 8 AM to dusk seven days a week and available for all dog owners… not just residents of the city.
City Manager Jacque Betz said it would be very difficult to police a 'residents only' policy and besides, she adds, all other city parks are open to all comers.  And while dogs don't have to be on a leash in the park, owners must carry a leash with them and keep the dog under voice control.  Another important rule is that all vaccinations must be up to date and owners must clean up after their pooch.  The complete list of ten rules can be found on the city's website.
Burning Season
The target date for the resumption of open burning in unincorporated areas of Western Lane County each year is October 1st.  But, as in previous years, weather conditions have prompted officials to delay the opening.  The Lane Regional Air Protection Agency works closely with fire agencies to monitor and regulate burning.
Sally Markos with EL-RAPA says things are still quite dry so open burning outside Florence city limits in Western Lane County will not be allowed until at least October 15th.  Markos said they're watching weather forecasts for any possible precipitation.  There is a possibility that a small amount could fall next Tuesday or Wednesday.  She added, open burning is never allowed inside Florence.
Waste Transfer Sites
Hours of operation at some of the Lane County Waste Transfer sites will be scaling back after this weekend.  Access to the Florence transfer site remains the same year round… Monday through Saturday from 8 AM to 6 PM.  But, at some of the smaller sites will be operated two hours less.  The Mapleton and Swisshome sites will be available between nine and five on Saturdays.
Check your coverage…
College students settled into their dorm rooms or off campus apartments this week and hit the books for fall term.  As a parent, it's time for you to do your homework as well says Karl Newman, the president of the Northwest Insurance Council.  Newman says check with your homeowners insurance carrier to make sure you have the correct coverage to protect your student's property against loss from a fire or theft.
Many items might be automatically covered under your own policy.  But, he adds, some things like expensive electronics might be subject to coverage limits or even exclusion.  Newman says if your student is away at school without a car, you may be eligible for a discount on your auto insurance as well.