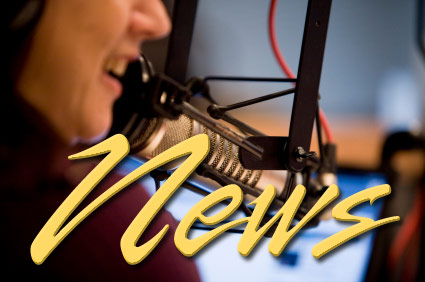 Taking a look at Coast Radio Sports…
Alex Snow carried the ball 14 times for 91 yards and one touchdown, plus caught a 5-yard pass in the end zone and the Siuslaw Vikings fought past the Newport Cubs for a 35-21 non-league victory Friday night.  Jake Thompson was 10-for-17 with one interception and 185 yards passing for the Vikings.  In other prep action, Bonanza downed Reedsport 55-6 and the Mapleton Sailors fell to Triangle Lake 54-6.
Katy Potter was the individual winner in the 4A and smaller division of the Northwest Classic Cross Country invitational at Lane Community College Saturday in Eugene.  The Viking Girls finished in fourth place as a team.  For the boys, the Varsity ran in the larger 5A-6A category and captured 2nd overall behind Jesuit.  Three Vikings were in the top ten:  Matthew Campbell, Mitchell Butler and Mack Marbas in 4th, 5th and 7th.  Next up is the Woahink Invitational at Honeyman State Park this Saturday.
On the volleyball court Saturday, the Mapleton Sailors split a pair of matches at the McKenzie Invitational, downing Umpqua Valley Christian in two games, then falling to Prospect Charter in two.  The Reedsport Braves lost their opener in the tourney, two-games-to-one, to Culver, then downed McKenzie in two and defeated Prospect 3-1.
On the college Gridiron, Sean Mannion threw for a career-high 379 yards and two touchdowns and Oregon State put the clamps on then number 19 UCLA's offense and the unbeaten Beavers opened their Pac-12 conference season, stunning the Bruins 27-20 Saturday.  It was the Beavers 2nd win in two games against ranked opponents, they've now entered the top 25 themselves at number 18.
Up the valley, Oregon has risen to number two in the rankings.  They throttled Arizona 49-nothing at Autzen Stadium.  The game started off looking like a defensive struggle as the Ducks led 13-nothing at the half.  The Wildcat defense eventually wore down and Oregon never took the pressure off as they cruised to the shutout win.