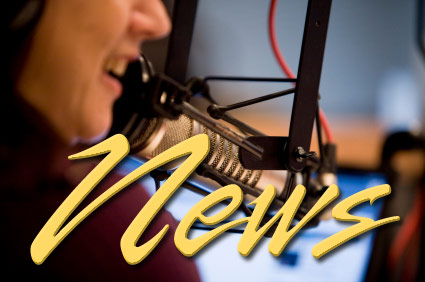 Thursday, September 20, 2012
Community Effort Repairs Mapleton Track
A volunteer community effort came together last month to repair nearly $400-thousand in storm damage to the athletic track at Mapleton High School.  Superintendent Jodi O'Mara said the Federal Emergency Management Agency… FEMA… provided only about $10-thousand to repair a hillside that washed out, taking part of the high jump area with it last winter.
So, several community groups and businesses came together and volunteered fuel, materials and labor to provide a permanent fix.
Jodi O'Mara – "It was a great show of support for Mapleton schools, and not just for the schools but for our kids; for the community.  I know there's a gal every day who walks her dog in the morning on the track and it allows a safe place for her to do that, and they did a phenomenal job with that."
Most of the work was done by J.L. Walker and Sons Excavating.  Much of the material was donated by a source that wished to remain anonymous.  The damage was cleaned up and a drainage system was installed to help prevent a reoccurrence.
Jodi O'Mara – "We've got somebody willing to donate some grass seed so we can… it doesn't just look like a dirt mound."
Mapleton is one of only two schools in the Mountain West League with a track facility; it's the only athletic activity the school offers in the spring time.
Fire Danger
Forestry officials are still concerned about the risk of wildfire as much of the state remains hot and dry.  That is, away from the immediate coastal strip.  Much of the privately owned forest land in Western Oregon is closed to recreation and all public land is under a "regulated use Closure" that severely limits the activities that can take place.
One of the state's largest wildfires, the Pole Creek Fire southwest of Sisters, has blackened 22-thousand acres and is only 40-percent contained.  Air quality monitors in the Willamette Valley show that smoke from the blaze is filtering in and health officials have issued a warning for Sisters residents who will have to put up with it for a while longer.  The fire is not expected to be fully contained until after fall precipitation arrives.
Brews Lineup
Five northwest breweries will represent the "Brews" portion of this weekend's Chowder Blues and Brews Festival at the FEC.  Oregon's oldest craft brewery, Bridgeport Brewing from Portland will be pouring, as will Deschutes from Bend; New Belgium Brewery from Fort Collins, Colorado; and two Eugene breweries, Ninkasi and Steelhead.  Doors at the Florence Events Center open at five tomorrow when Coup d'Bop takes the stage, followed by local favorite KUSH at eight.  The music continues Saturday until ten pm.
Coho
Initially, sports anglers would have had today, tomorrow and Saturday to go after any coho salmon… wild or hatchery… on the Pacific Ocean off the Oregon Coast.  But after last weekend, less than 15-hundred of a nearly 12-thousand fish quota remained.  That prompted officials to restrict the final three-day opening to just one day.
Anglers between Cape Falcon and Humbug Mountain will have only tomorrow to pull in Coho Salmon.  Eric Schindler with the Oregon Department of Fish and Wildlife said this is the second year in recent times that fishers can keep any legal sized Coho.  Wild stocks of the fish are protected under the Federal Endangered Species Act, but recovery efforts have been successful.