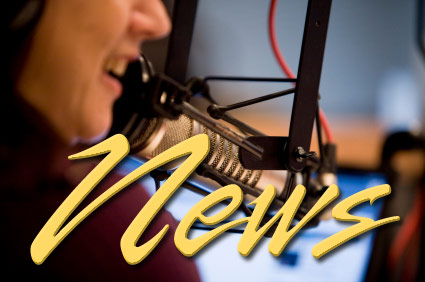 Back to School…
When Siuslaw students get back to the classroom after Labor Day they'll find many things are the same.  But, says Superintendent Jeff Davis, there'll be a few significant differences.  One of those… the availability of wi-fi in all buildings.
Jeff Davis – "That means basically people can bring their own devices and with the right password; and we have security systems and authentication codes; but they can access the internet."
That constitutes a significant policy shift from previous years where students were expressly prohibited from having devices like smart phones, laptops and tablets in the classroom.
Jeff Davis – "I've already asked the board can we suspend some of our policies during the transition period and they've already give me the tentative go-ahead."
Davis said there will be some challenges they'll have to face along the way, but the possibilities that will be allowed by bringing the web into the classrooms will make them worthwhile.  Other changes include seven new teachers and the early release day will shift from Thursday to Friday.  Classes begin September 4th.
Watershed Protection

An expanded emphasis on protection of the North Florence Dunal Aquifer and changes in the way the City of Florence will look at riparian areas and wetlands will be the subjects of a public outreach campaign this fall.  The City has been a part of the Siuslaw Estuary Partnership… a consortium of public agencies and private groups with an interest in protecting the purity of drinking water… for the past several years.  The group has been working on a draft plan to implement their recommendations and have submitted it to state and county regulators.  Carol Heinkel is the project coordinator.  She says a series of meetings with property owners, businesses and stakeholders will be scheduled beginning in late September.  Information on the plan can be found at www.siuslawwaters.org.
Food Share Volunteers Sought
Things are always busy around Florence Food Share.  A garden provides fresh produce; workers are weighing, sorting and storing donations; and still more are making the rounds of local retailers, picking up contributions.  In the pantry clients are getting assistance selecting food that meets their tastes and needs.  Florence Food Share helps about 600 area households each month with emergency food.  All of that would not be possible without volunteers.  The organization is in the middle of their annual fall volunteer recruitment.  They have positions available in all aspects of the operation and can schedule them around your needs, vacations and appointments.
Hot 100 Radio Auction
Today is the day for radio listeners to save money.  Coast Radio… KCST and KCFM… has gathered 100 items from advertisers and is putting them on the auction block today during the Hot 100 Radio Auction.  Regular programming will be preempted on both stations between nine and five today as the items are put up for bid.   A complete list of items can be found on www.kcst.com.