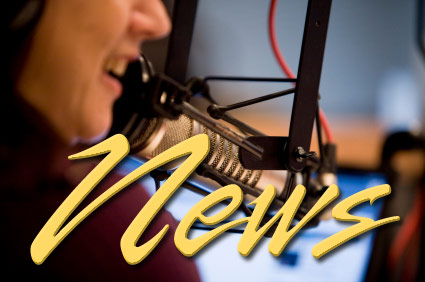 Could Residents Be Content With Council?
A scarcity of candidates on the ballot for the Florence City Council this fall could be a sign that residents are comfortable with the direction things are going.  But not too comfortable says Mayor Phil Brubaker.
Phil Brubaker – "Nobody's contented about government anywhere… but ok with what the city's been doing.  So, I think if things were more controversial in Florence we would have had more candidates."
Only one candidate filed for the seat that will be vacated by Brubaker when his term ends in January.  One candidate will be on the ballot for one of the two open council seat, leaving the other one wide open.  That presents an opportunity for a write-in candidate in that race.  Brubaker says if nobody comes forward, it's up to the incoming council in January to fill any vacancies.
Phil Brubaker – "I have every confidence in the council going forward, if it comes to it, to appoint a fifth member and proceed into the new year."
Brubaker is prohibited from seeking a fifth term by charter imposed term limits.
Florence Man Could Face Felony Sex Charges
Police in Junction City say a 23-year old Florence man is accused of kidnapping an 11 year old girl for sexual purposes.  Michael Libario Cassaro was arrested in Florence early Monday and held for Junction City investigators who then transported him to the Lane County Jail.  Cassaro was arraigned Tuesday on one count of First Degree Kidnapping and two counts of Second Degree Kidnapping.  While he's not been charged with any felony sex crimes; the investigation is continuing.  The girl was returned to her parents.
Metal Recycling Success
Officials say 52 propane tanks, 62 appliances and four-and-a-half cubic yards of miscellaneous small metal items were dropped off at last Saturday's "Black and White" metal recycling event.  Dan Webb with County Transfer and Recycling said the large number of refrigerators… 29… surprised him.  The collection was organized and staffed by the Florence Environmental Management Advisory Committee in conjunction with waste haulers.
Oregon Wildfires
Wildland firefighters are making progress on some of the older and more established blazes in the state, but they also face some new threats following a weekend of dry weather and lightning storms.  The largest blaze in Oregon, the Holloway Fire, has burned 461-thousand acres of scrub and rangeland in the far southeast corner of the state.  It's 97-percent contained as of last night.  But, the 81-hundred acre Waterfalls-2 fire near Mt. Jefferson is only five percent contained and has closed the Olallie Lake Scenic Area and several trails near the Warm Springs Indian Reservation.  Another blaze, the 4-thousand acre Cache Creek Fire in the Hells Canyon Recreation Area has been burning since Monday evening… officials say they have not been able to establish any containment lines because of steep terrain and limited access.