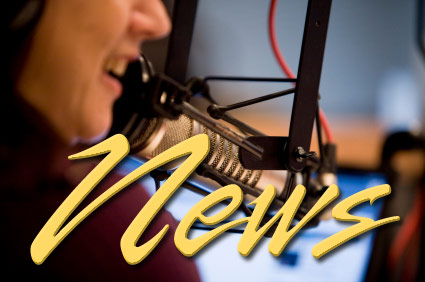 Police say burglaries likely related…
Three burglaries and one attempted break in between late Sunday and early Monday morning are likely related.  Florence Police Lieutenant John Pitcher said nothing of substance was taken at any of the locations and all were "door kick ins".  But, he added, all four businesses targeted… First American Title, U.S. Bead Warehouse, KFC and the 42nd Street Subway… had done things right by leaving nothing of value available for the burglars to take.  One location had an alarm that apparently frightened off the intruder or intruders.
Pitcher said he believes all four were related.  What he's not certain of however, is whether or not a recovered stolen car is related.  The vehicle was discovered Monday afternoon abandoned at Fred Meyer.  It was reported stolen in the Portland area.
The Lieutenant added there have been few break-ins reported in the past several weeks.  He urges businesses and residents to continue to take precautions and make sure property is secured and locked up.
Bicycle Friendly?
After several hearings and discussion sessions, the Florence City Council still has some work to do before they reach a final decision on the draft Transportation Systems Plan.
Phil Brubaker – "There's a dozen or so issues that remain, that I don't think there's consensus on the council."
Those issues, says Mayor Phil Brubaker, mostly revolve around one question.
Phil Brubaker – "To what extent should we go to be a bicycle friendly community?"
Some of the six-dozen or so projects would be for bicycle and multi-use paths; others would require new development and businesses to provide facilities such as bike racks.
Phil Brubaker – "It's a fairly new perspective that this proposed plan has brought to Florence.  You know, I'm a bicyclist myself; I'm not going to take this opportunity to lobby for it.  But, there's some disagreement on the council how much we have to go in that direction."
The Council will continue both the hearing and discussions on the plan at their next meeting, September 10th at six p.m.
Gas Prices Driven Up
The price of unleaded gasoline continues to rise in the Western United States and locally.  The average price in Florence has increased by 13-cents a gallon in the past week to $3.93.  Oregon's average price according to Triple-A is at $3.98… an increase of ten cents since last week.  The national average price increase by two cents but is well below west-coast prices at $3.72.  Marie Dodds with Triple-A says prices in Oregon took a sharp hike following a refinery fire in California earlier this month.
Write ins?
There is still a chance for voters to have a say in who will be on the Florence City Council beginning in January.  Only one candidate, Joshua Greene, filed for the ballot before the deadline passed, but the problem is there are two open positions.  Lane County Clerk Cheryl Betschart says under Oregon Statute, if there is no candidate filed, her office is required to tabulate and record all write-ins for that race.  If no write-ins are recorded; or if the one with the most declines the office, the incoming City Council would fill the vacancy by appointment in January.