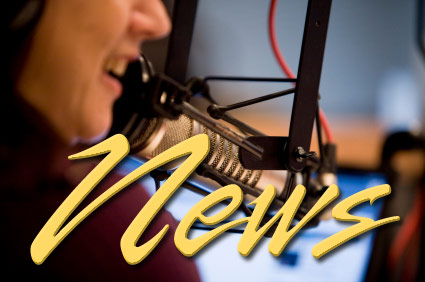 Siuslaw Bank Robbery linked to murder and more
Two men and a woman have been in jail for more than a week as authorities follow a trail of evidence that so far has implicated them in the August 3rd armed robbery at Siuslaw Bank in Mapleton along with a string of other crimes.
55-year old David Ray Taylor of Eugene; A.J. Scott Nelson, 22, of Clackamas County and Milwaukie resident, 18-year old Mercedes Crabtree, could also face the death penalty in the murder and dismemberment of 22-year old Celestino Gutierrez of Eugene.  Gutierrez had been reported missing the same day his car was discovered abandoned in the Mapleton area.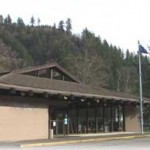 It was identified as the vehicle used by two armed men who fled the bank after robbing it at gunpoint.  One of the men was reportedly carrying what appeared to be a machine gun.  Detectives from the Eugene Police Department and Lane County Sheriff's office, assisted by a SWAT team and U.S. Marshalls, arrested Taylor August 8th, Nelson and Crabtree were taken into custody the next day.
Authorities have recovered Gutierrez' remains at an undisclosed remote Lane County location.  Police say the suspects have also been linked to a June 8th robbery at Siuslaw Bank in Creswell and Taylor may be responsible for a string of armed robberies in Eugene, Newberg and Clackamas over a period of several months.
Taylor spent 27 years in prison for murder, he was paroled in 2004.  Attorneys have entered not-guilty pleas for Nelson and Crabtree… Taylor's attorney has not entered a plea for his client.
Ice Machine Goeth
By November the commercial ice machine on the Old Town Wharf will be gone.  After a lengthy effort the Siuslaw Fisherman's Association finally threw in the towel and sold the facility to Bornstein Seafoods.
Bill Dietrich – "For seven years running and all the donations adding up to, including about $300,000 which everybody put into, seemed to fall on deaf ears at the port."
Bill Dietrich is the president of the SFA, the group that embarked on an effort to replace the port's broken ice machine in 2004.  He is critical of the Port Commission that resisted their efforts and then declined to purchase the machine because many of the commissioners said it would be a bad investment.
Bill Dietrich – "But we do have to look back on the fact that some very bad financial decisions were made by the port and their previous port manager which sent them into a financial scramble to which they are not attesting to."
Still, Dietrich is moving on and says he's not looking back.
Bill Dietrich – "What's done is done.  They're elected officials and we elected them and I guess they're doing what they feel we wanted them to do in spite of all the money we raised for the ice machine."
After raising $300-thousand for the facility the group sold it for $70-thousand.  Most of that will pay off a Lane County Economic Development loan, but the association will meet at a later date to decide what to do with the remaining $20-thousand.
Full Agenda Moves Up Council Start Time
Florence City Councilors will begin their work Monday evening at six pm.  The Master Transportation Systems Plan will be on their agenda once again.  Councilors have been working their way through a list of 72 different proposed projects in order to rank them in order of importance and the likelihood they'll be funded.  Already they've removed two projects at the insistence of area residents.
Heat Warning Persists
An excessive heat warning will remain in effect through nine this evening for interior portions of western Oregon.  Once again, high temperatures in the mid to upper 90s will be common across the Willamette and Columbia River Valleys and the lower elevations of the Cascades and Coast Range.  The heat has raised concerns about water safety as many escape to lakes and rivers to cool off.  Fire authorities say a series of large-scale blazes on the east side of the state have drawn off important fire-fighting resources… they're reminding residents to use extra care when in forested areas.