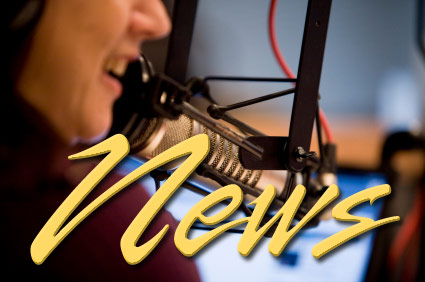 Still just over two weeks to file for local races…
A few people have jumped into the pool, but there's still plenty of room on the ballot for elections in two area cities this fall.  Voters will decide on mayors for Dunes City and Florence, as well as a total of five city councilors.
Four candidates have announced for three positions on the council in Dunes City.  Incumbents Jaime Mills and Ed Scarberry have filed, along with two newcomers… Maury Sanders and Ronald Tucker.  One incumbent, Richard Kohler, has not yet filed.  Rebecca Ruede is the sole candidate for the mayor's position, a post she's held since spring of 2011 when she was appointed to fill a vacancy.
In Florence, councilor Nola Xavier is the only one to file thus far for the position currently held by Mayor Phil Brubaker.  He's prohibited by City Charter imposed term limits from seeking re-election.  Xavier's current council term, and that of Paul Holman, comes to an end in January.  So far only one candidate has come forward for either of those: Port of Siuslaw Commissioner Joshua Greene.
Information on how to file for races in either city can be obtained from the respective city recorders offices.  Completed nominating packets must be submitted by close of business Thursday, August 16th.
Small Shaker Off The Coast
There were no reports that anyone even felt it… probably because it was 241 miles off shore… but a 4-point-oh earthquake was recorded beneath the seafloor off Coos Bay at seven minutes after six yesterday morning.  The horizontal quake is just one of many that occurs in that area and is not related to any possible quakes that may happen in the Cascadia Subduction fault.
Fishing Dock Threatened
The fishing dock at Cleawox Lake is falling victim to the sands of time.  The dock, installed more than two decades ago to provide fishing access to all, regardless of their mobility, has already been moved once says Honeyman State Park Ranger Mike Rivers.  Moving sands from the dune on the southwest corner of the lake threatened to overrun the dock a few years ago so it was moved to the east.
Now, it's being threatened by sand once again, but rather than move it, park officials in conjunction with the Oregon Department of Fish and Wildlife are proposing to build a new one.  It would be even further east; far enough away from the encroaching dune so that it would not need to be moved.   Much of the cost for the new facility would come from ODF&W, but it will also rely on additional donations of cash and labor from organizations such as the local Salmon-Trout Enhancement Program.
Mussels OK
Fish and wildlife officials have lifted a ban on recreational harvesting of mussels on the Oregon Coast between Heceta Head on the central coast and Tillamook Head on the north coast.  Levels of paralytic shellfish toxins reached alert levels July 6th.  Regular testing late last week showed the toxins had fallen to safe levels.