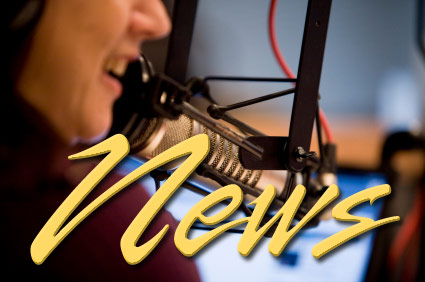 Wet and Windy… tired of it yet?
The weather is our top story once again as the unseasonal wet weather continues to put a damper on spring break… and the accompanying high winds pose the threat of more damage from downed trees and power lines.
A flood watch for the Siuslaw River and several other coastal streams is in effect today.  As of six this morning the river was just below 17 feet at the gage above Mapleton.  Minor flood stage is 18 feet, and the moderate flood stage of 22 feet is expected to be exceeded around six tomorrow morning.  That's about six feet below the level recorded in January when homes and businesses in Mapleton were inundated.
The high wind gust recorded yesterday afternoon at the Siuslaw River entrance was 67 miles an hour, with sustained winds of more than 50 miles an hour were recorded at the same time.  The high winds recorded overnight have been just over 40 miles an hour.
Linda Cook with Lane County Emergency Management says the heavy rains have saturated soils, and weakened trees from heavy snows and continued high winds pose a risk of falling limbs… and additional damage.  Cook says localized flooding on small streams as well as larger rivers could pose problems in all areas.
Mapleton Business Reopening
The flooding in January caused considerable damage to homes and businesses in Mapleton.  One of the businesses, Siuslaw Bank, is set to reopen next week.
Jenny Bennett – "April Fourth, and we are doing limited hours since we're still under construction from nine am to noon, Monday through Friday."
Company spokesperson Jenny Bennett said there was never any question that they would reopen.
Jenny Bennett – "It's where we started, it's where our heart is, and so, we're excited to be open again."
Water levels in the bank reached about 3 ½ feet, causing considerable damage.  But, says Bennett, she knew there was far worse.
Jenny Bennett – "And I know there was a lot of damage in that community to homes as well, so other people were going through what we were going through."
She said there was no damage to any contents in the safe deposit boxes, and any money that got wet has long since been dried out and returned to circulation.
Making Your Own Spring Break Fun
It would be easy to say Spring Break was a disappointment because of all the rain.  But, a pair of Florence fourth graders say they've enjoyed themselves in spite of it.
Hanna – "I've enjoyed it, only because my friend Emma is here.  And not so lonely… we played in the rain today and now that she's here I'm not feeling so bad and so I can do whatever I want."
That's eight-year old Hanna.  She and her friend Emma got out of the house yesterday… despite the rain… and had some outdoor fun.  Nine-year old Emma said she made her own fun earlier this week with a little make-believe.
Emma – "We had no electricity day.  We turned off all the lights and didn't use them for the whole day."
Well, almost all day.  Emma said there were a few slip ups.
Emma – "my dad turned on the tea kettle.  And he used the I-pod and turned on the bathroom fan and the bathroom light, and I turned on the bathroom light twice."
They even cooked hot dogs over the fire in the fireplace.  Both girls say despite the rain they've had a good time.
Annual Spring Beach Cleanup Set
One activity they could take part in, rain or shine, is the annual Spring Beach Cleanup.  That's set for tomorrow, ten AM to one PM.  It's sponsored by SOLV and the Oregon Parks and Recreation Department.  Organizers say dress appropriately.
Nominations Accepted for Siuslaw Hall of Fame
April 14th is the final day to submit nominations for the second round of inductees into the Siuslaw High School Hall of Fame.  The ceremony itself will be in August, but inductees will be announced later this spring.  Eligibility and nomination requirements are listed on the Siuslaw School District website.