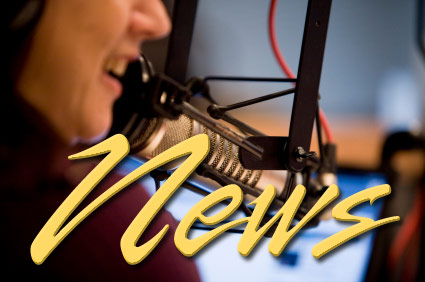 Increased water pressure can cause plumbing problems
A small water leak caused by high water pressure led to bigger problems for one property owner in Florence recently.  Ed Scarberry said a small leak in a water heater in a rental home he owns was caused by increased pressure.  That was compounded by the heat and ultimately wound up damaging flooring and dry wall.
The cause of the increased pressure was traced to the city's pump station on 35th street.  That jump was made several months ago in order to boost pressure to homeowners on the other side of Highway 101 in the Florentine neighborhood.  The problem, according to Scarberry, is that the closer you are to the pump station, the higher the water pressure.
In fact, he says, according to the state plumbing code, pressures in excess of 80 pounds per square inch could damage plumbing, fixtures and appliances.  One rental near his unit had pressures recorded in excess of 100 pounds.  In this case, an ounce of prevention is worth a pound of cure as a simple pressure reducing device can be installed by a plumber for around $200.
He said it's not the city's responsibility to reduce the pressure, but he would have appreciated a notice warning him of the increase.
Interim Central Coast Ranger Announced
Another leadership change is in the works for the Oregon Dunes National Recreation Area and the Central Coast Ranger District of the Siuslaw National Forest.  Former District Ranger Pam Gardner has taken a promotion and moved to Montana after 4 ½ years in Waldport.  Jeff Eubel has been appointed to fill the post on an interim basis.
Siuslaw National Forest Supervisor Jerry Ingersoll said Eubel, currently the Natural Resource Staff Officer in the forest headquarters in Corvallis, will serve as interim Ranger until a permanent replacement is named sometime in the spring.
18,000 Whales Heading South
24 "Whale Watching Spoken Here" sites are open along the Oregon Coast between now and January 1st.  The locations have been selected because they're the best viewpoints to spot some of the approximately 18-thousand gray whales that cruise past Oregon on their annual southbound migration.
Dave Newton, Whale Watch Coordinator with Oregon State Parks says trained volunteers will be at their posts between ten AM and one PM daily with tips and information on how to spot the whales.  The Whale Watching Center in Depoe Bay is open from nine to four daily, and the Cape Perpetua Visitor's Center will also offer expanded hours, as well as a warm and dry environment to view the creatures.
Nearby sites are located at the Umpqua Lighthouse near Winchester Bay and just north of Sea Lion Caves.
Watch out for windy weather
National Weather Service forecasters say a strong jet stream will direct a series of wet and windy systems across the northern and central Oregon Coasts this week.  The systems, all arriving in rapid succession, are expected to bring high winds to the coast as well as areas of the Coast Range.  Heavy rains are expected through Thursday with a cold front anticipated to arrive by Friday, bringing snow to higher elevations in the Cascades and interior portions of the state.
Athlete of the Week
Siuslaw basketball standout Nikki Parry is Coast Radio Sports Athlete of the Week.  The senior post led scoring for the Lady Vikings with 20-points against the Douglas Trojans.  Then, against Tillamook she was the leading rebounder with 9 boards against the Cheesemakers.
Honorable Mention is given to Marisha Reavis with 16 points against Douglas, and, before going out with an injury in the 2nd quarter against Tillamook had five points and 6 rebounds in 12 minutes of play.